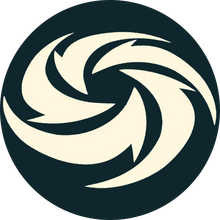 Founding of Fort Tarsis is a Holiday Event that celebrates the Anniversary of the launch of Anthem.
Cortex Entry
Rewards (2020 Only)
These rewards were only available in 2020 and would not show up again. In 2020, the Anniversary event also rewarded all its players with the first ever Legendary Wraps: One each for the 4 javelin Types. It also gave away an epic material. These items were available immediately upon logging into Anthem and checking the Forge. They were only available to claim until March 24th 2020, and wouldn't be available after the daily reset of March 24th 2020.
Forge Changes
Many Vinyls, Materials, and Emotes are included to be purchased in the Forge, but only using the in-game currency, Coin.
Fort Tarsis also has Spring themed decorations with potted plants found everywhere, and new Floral Banner flying throughout the fort, while pink flower petals are scattered everywhere-- some even fluttering in the air.
Northern Bastion (Freeplay World) also has minor spring changes. All trees are now green, but many trees also have pink flowers blooming on them. The sky is still cloudy like Icetide.
Festive Events
A Festive challenge called Festive: Founding of Fort Tarsis was also launched, starting from this year. It would continue to show up each year around teh time of Anthem's anniversary. The year 1 cosmetic rewards were limited time only.