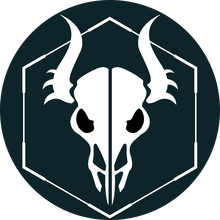 The Season of Skulls is a themed, season-long event that offers unique rewards and challenges for its duration – similar to the Cataclysm. In addition, a strange fog creeps over the land, luring deadly enemies out of the shadows.
Not only Fort Tarsis gets a seasonal makeover (including the launch bay and the guard posts outside the fort), but the land of Bastion has new events and changes everywhere.
The latest updates can always be found on the official forums.
In 2019, the whole season took place during a course of 6 weeks.
In 2020, it was reduced to a simple Festive holiday called Festive: Season of Skulls to favor the work on the next iteration of Anthem.
Overview
As a thick and ominous fog gathers among the trees and strange sounds echo in the distance, the people of Bastion gather together to rise up against the darkness with determination, defiance, and celebration.
Fort Tarsis stands proud with towering bonfires, colorful banners, and the bones of its vanquished foes–-a bastion of security amid the chaos. The Season of Skulls marks a change from the grim necessity of survival to the celebration of life and courage in the face of darkness.
How to Begin
There are no level requirements for the Season of Skulls content, anyone at any level is welcome to enter. But you will need to have completed the Incursion story to gain access to the Echoes of Reality level. If you played any of the Cataclysm the lay of the land will be quite familiar to you, but there are definitely some surprises in store. To begin your experience select the "Season of Skulls" option on the Game Modes menu. You'll take on formidable arenas filled with enemies – master them for your chance to climb each season's leaderboards.
Getting Started
[+/-] Expand/Collapse Content
Anomalies and Enemies
[+/-] Expand/Collapse Content
Currency and War Chests
[+/-] Expand/Collapse Content
Seasonal Short Stories
These are the 5 Season of Skulls short stories which add to Anthem's lore:
Freeplay Events
Three new time limited freeplay legendary world events were added for the Season of Skulls.
Conjunctions
There are 5 conjunctions during each week of the Season of Skulls. All their details can be found here.
Challenges During the Event
There are several seasonal challenges, along with new Daily and Weekly challenges relevant to the seasonal theme.
Type
Challenge Name
Description
Rewards
Path to Glory/ Daily
Dark Arenas
Complete any 3 Arenas inside Echoes of Reality
200

600

Path to Glory/ Daily
Foul Echoes
Complete Echoes of Reality within Season of Skulls
200

600

Path to Glory/ Daily
Discordant Notes
Collect 50 notes (Inside Echoes of Reality)
200

600

Path to Glory/ Daily
Beast Slayer
Defeat any Boss (Escari/Fury/Titan/Swarm Tyrant/Bristleback inside the conjunction)
200

600

Path to Glory/ Daily
Grim Exterminator.
Defeat 30 Mistborn Skorpions
200

2000

Path to Glory/ Daily
Vermin Fiend
Defeat the Elder Escari
200

2000

Path to Glory/ Daily
Howling Apparition
Defeat the Dominion Fury
200

2000

Path to Glory/ Daily
Nameless Behemoth
Defeat the Titan
200

2000

Path to Glory/ Daily
Crawling Horror
Defeat the Swarm Tyrant
200

2000

Path to Glory/ Daily
Ghastly Monstrosity
Defeat the Bristleback
200

2000

Path to Glory/ Daily
Dark Ranger I
Complete any 3 Arenas inside Echoes of Reality as Ranger
Melee War Chest
Path to Glory/ Daily
Dark Ranger II
Complete any 3 Arenas inside Echoes of Reality as Ranger
Ranger Gear War Chest
Path to Glory/ Daily
Dark Ranger III
Complete any 3 Arenas inside Echoes of Reality as Ranger
Ranger Melee War Chest
Path to Glory/ Daily
Dark Ranger IV
Complete any 3 Arenas inside Echoes of Reality as Ranger
Ranger Support War Chest
Path to Glory/ Daily
Dark Ranger V
Complete any 3 Arenas inside Echoes of Reality as Ranger
Ranger War Chest
Path to Glory/ Daily
Unsettling Interceptor I
Complete any 3 Arenas inside Echoes of Reality as Interceptor
Melee War Chest
Path to Glory/ Daily
Unsettling Interceptor II
Complete any 3 Arenas inside Echoes of Reality as Interceptor
Interceptor Gear War Chest
Path to Glory/ Daily
Unsettling Interceptor III
Complete any 3 Arenas inside Echoes of Reality as Interceptor
Interceptor Melee War Chest
Path to Glory/ Daily
Unsettling Interceptor IV
Complete any 3 Arenas inside Echoes of Reality as Interceptor
Interceptor Support War Chest
Path to Glory/ Daily
Unsettling Interceptor V
Complete any 3 Arenas inside Echoes of Reality as Interceptor
Interceptor War Chest
Path to Glory/ Daily
Uncanny Storm I
Complete any 3 Arenas inside Echoes of Reality as Storm
Melee War Chest
Path to Glory/ Daily
Uncanny Storm II
Complete any 3 Arenas inside Echoes of Reality as Storm
Storm Gear War Chest
Path to Glory/ Daily
Uncanny Storm III
Complete any 3 Arenas inside Echoes of Reality as Storm
Storm Melee War Chest
Path to Glory/ Daily
Uncanny Storm IV
Complete any 3 Arenas inside Echoes of Reality as Storm
Storm Support War Chest
Path to Glory/ Daily
Uncanny Storm
Complete any 3 Arenas inside Echoes of Reality as Storm
Storm War Chest
Path to Glory/ Daily
Monstrous Colossus I
Complete any 3 Arenas inside Echoes of Reality as Colossus
Melee War Chest
Path to Glory/ Daily
Monstrous Colossus II
Complete any 3 Arenas inside Echoes of Reality as Colossus
Colossus Gear War Chest
Path to Glory/ Daily
Monstrous Colossus III
Complete any 3 Arenas inside Echoes of Reality as Colossus
Colossus Melee War Chest
Path to Glory/ Daily
Monstrous Colossus IV
Complete any 3 Arenas inside Echoes of Reality as Colossus
Colossus Support War Chest
Path to Glory/ Daily
Monstrous Colossus
Complete any 3 Arenas inside Echoes of Reality as Colossus
Colossus War Chest
Path to Glory/ Weekly
Gloom Chaser
Join the effort to collapse the storm:

Silence Cataclysm 4 times
Find 200 Cymatic Notes
Complete 8 Season of Skulls Cataclysm Events

First Time: Wrap: Bone Grit

2000

1500

Repeat:

2000

1500

Path to Glory/ Weekly
Pack Hunter
Join the effort to defeat the unnatural creatures:

Defeat 30 Enemies
Complete 9 World Events
Defeat any 9 Conjunction Boss

Week 1: First Time:Graphic: Carpal Guard

2000

1500

Repeat:

2000

1500

Week 2 Onwards:

Graphic: Carpal Guard

(No repeat Rewards)

Season of Skulls/ Cataclysm
Dawn Patrol
Complete these Seasonal Freeplay World Events 10 times* Arcanist Research

Freelancer Pilgrimage
Sentinel Bonfire

Decal: Dawned Omen
Season of Skulls/ Endurance
Deadly Ambush
Defeat Vara in Grandmaster 1+ within 2 minutes
Decal: Grim Warning

60

Season of Skulls/ Endurance
Swift Strike
Defeat Vara in Grandmaster 2+ within 3 minutes
Decal: Wasteland

120

Exploration/ Bastion Collectibles

or

Season of Skulls/ Endurance

Lost in Darkness
Find the 10 shrines across Bastion

The Negotiator's Hood

The Enforcer's Hood
The Ambassador's Hood

The Swindler's Hood

Season of Skulls/ Endurance
Bone Collector: Experience
Collect 10 skulls within Echoes of Reality
200

600

Season of Skulls/ Endurance
Bone Collector:

Talented

Collect 50 skulls within Echoes of Reality
200

600

Season of Skulls/ Endurance
Bone Collector: Adept
Collect 100 skulls within Echoes of Reality
200

600

Season of Skulls/ Endurance
Score: Sombre Courage
Score 100,000 in a single cataclysm run 18 times.
60
Season of Skulls/ Endurance
Score: Bloody Purpose
Score 1,000,000 in a single cataclysm run 9 times.
120
Season of Skulls/ Endurance
Score: Dark Resolve
Score 5,000,000 in a single cataclysm run 3 times.
Graphic: Slick Marrow

240

Season of Skulls/ Endurance
Elimination: Displel the Shades
Defeat 500 enemies in Echoes of Reality
60
Season of Skulls/ Endurance
Elimination: Turn the Hordes
Defeat 2000 enemies in Echoes of Reality
120
Seaon of Skulls/ Endurance
Elimination: Banish the Monsters
Defeat 5000 enemies in Echoes of Reality
Decal: Beware

240

Season of Skulls/ Endurance
Grandmaster of Sorrow
Silence Cataclysm in GM1+ once
200

600

Season of Skulls/ Endurance
Grandmaster of Despair
Silence Cataclysm in GM2+ once
200

600

Season of Skulls/ Endurance
Grandmaster of Anguish
Silence Cataclysm in GM3 once
Decal: The Skull's Standard

200

600

Season of Skulls/ Endurance
Defeat the Undying
Defeat Vara 5 times within Echoes of Reality
Decal: Cranial Pierce

200

600

Season of Skulls/ Endurance
Night Hunter
Defeat all conjunction bosses 1 time:

Defeat the Escari Elder
Defeat the Dominion Fury
Defeat the Titan
Defeat the Swarm Tyrant
Defeat the Bristeback

Graphic: Calcic Regalia
Season of Skulls/ Endurance
Indomitable
Complete all Season of Skulls challenges:

Night Hunter
Defeat the Undying
Bone Collector: Adept
Score: Dark Resolve
Deadly Ambush
Swift Strike
Grandmaster of Anguish
Elimination: Banish the Monsters
Dawn Patrol
Lost in Darkness

Banner: Freelancer 01

Armor Packs:

The Negotiator's Armor Pack

The Enforcer's Armor Pack
The Ambassador's Armor Pack

The Swindler's Armor Pack

(Note: Only the Armor parts are the rewards)
Week 1
Start: Wednesday, October 16th
[+/-] Expand/Collapse Content
Week 2
Start: Tuesday, October 22
[+/-] Expand/Collapse Content
Week 3
Start: Tuesday, October 29
[+/-] Expand/Collapse Content
Week 4
Start: Wednesday, November 6
[+/-] Expand/Collapse Content
Week 5
Start: Tuesday, November 12
[+/-] Expand/Collapse Content
Week 6
Final Week
Start: Tuesday, November 18
[+/-] Expand/Collapse Content