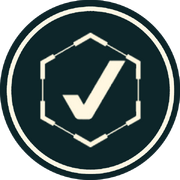 Library is one of the six Main Sections of the Cortex in Anthem.
Just like a real library, the Library Main Section is a collection of lore snippets, stories, prose, poems, and writings you have gathered by interacting with collectibles, venturing into new locations, uncovering secrets, and completing storylines.
The Table below Shows the Sub Sections as the title of each column, and within each column, the Level 1 cortex entries. Under the Table will be the list of all Cortex Entries found within each of the 6 Sub Section of the Library.
Library
Click on the name to go to individual pages that show the details of what they contain. Those pages may not necessarily show the list of all the cortex entries in that Sub Section. However, all those entries are listed below this table under separate headings.
Society
See Society for more details.
Environment
See Environment for more details.
Geography
See Geography for more details.
Histories
See Histories for more details.
Technology
See Technology for more details.
Your Stories
See Your Stories for more details.
Miscellaneous
See Miscellaneous for more details.
Recent Entries
Displays the 9 or 10 most recently acquired or updated cortex entries from any Main section.