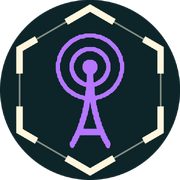 Legendary World Events sometimes called simply as Legendary Events are special themed world events which run for a limited time during the course of a season. These events are represented by the Radio Tower icon.
All but conjunctions currently count toward the Daily Path to Glory Challenges. Conjunctions are simply refered to as Legendary Events when it comes to challenges, and are a part of Daily Festive Challenges. They do not provide xp through teh World Event Feat.
Since update1.7.0 all conjunctions are made available in Freeplay. Only some Legendary World Events (i.e. non-conjunctions) are counted towards the World Event Feat.
Echoes of Reality
Click here for the Echoes of Reality Conjunctions.
Season of Skulls
Icetide