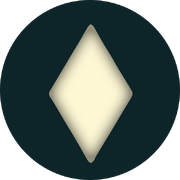 Impact, sometimes called Kinetic Damage, is a physical type of damage which can be done when any ammunition collides with the target. Simply put, it is the damage type with is not any other damage type mentioned below (i.e., It is not Acid/Elemental/Combo/Shield Breaker/Armor Buster).
Although Impact is interchangeably used with Single Target damage, it can also be blast damage if the item has the capacity to do so. All javelins available to the Freelancer can do impact damage. Most enemies do Impact Damage.
Impact damage should be considered as Kinetic Damage whenever it is not doing Single Target Damage (i.e., when it does multi-target and Blast). Impact damage is NOT the same as Combo Impact damage bonus of a Ranger.
Impact/Kinetic damage floaties are white in color.
Mechanism
Impact damage can do 1x the damage mentioned in the details of any weapon or gear without considering additional bonuses and multipliers. When all the damage is combined, Impact damage will still do only 1x the damage to any target. Targets under acid status will receive 1.25x damage to them. Targets weakened by support gear will receive 1.33x the damage. Enemies under both acid status and weakened through support will receive 1.67x the net damage.
Other Features
Impact damage has several other features:
Impact Damage can only detonate a combo. And it can only do it if the Combat Equipment used is a Detonator.
Impact Blast Damage does the same damage as mentioned above, but within a blast radius.
Impact Damage Dealing Enemies
The following enemies do Impact Damage and Impact Blast Damage to their foes. Impact Blast Damage dealing enemies will have

impact blast icon before their attack names in their respective page, but not in-game.
Impact Damage Combat Equipment
The following weapons and gear can do Impact Damage (single target) to enemies during combat.
Impact Blast Damage Combat Equipment
Impact Blast damage is the area of effect impact damage done within a blast radius mentioned in the statistics of a weapon or gear.
Trivia
Impact is the most used damage type among enemies and allies.
Most weapons can do Impact damage.