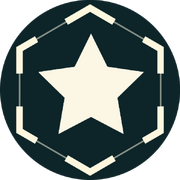 Feats track specific achievements as you progress through missions, contracts, freeplay, strongholds or cataclysms. After finishing an expedition, xp rewards are distributed based on the quality/level and number of feats received.
Feats reset after each expedition, allowing a lancer to complete them again during another expedition.
During an expedition, the lancer can view all feats under the Journal or the Inventory menu. Hovering over each will provide details of the feat and selecting them will show the current progress with a bar and indicators at the bottom for each feat, along with the XP given for reaching each checkpoint.
Cortex Entry

Check Cortex Entry: Feats for More Information

On their adventures, Freelancers can perform feats in honor of the Legionnaires who fought alongside General Tarsis. Each feat builds a lancer's reputation and provides valuable experience (XP).
Feats are earned once per expedition and provide your group with added experience (XP). Feats can be tracked through the cortex (under Challenges) or through your inventory.

Feats
Below are a list of Feats obtainable. Two of these are secret feats and can only be obtained by meeting some hidden criteria during an expedition.
Meet the Criteria Mentioned to Achieve Feats of Various Qualities
Feat
Description
Bronze
Silver
Gold
Ally Javelins Repaired
Revive downed teammates.
1
2
3
Competitive Stronghold Complete
Complete Competitive Stronghold by meeting certain conditions.
Collection
Find collectibles (Runes, Cortex entries, etc).
2
5
10
Combos
Trigger combos on enemies.
5
10
15
Cataclysm Complete
Complete Cataclysm by meeting certain conditions

Elite Slayer
Kill elite enemies.
3
6
9
Gear Master
Kill enemies using assault gear.
10
20
30
Legendary Slayer
Kill legendary enemies.
1
2
3
Materials Harvested
Harvest or salvage items from harvesting points.
3
6
9

Melee Master
Kill enemies using melee attacks.
10
20
30
Mission Complete
Finish a mission, contract, Legendary Contract, or Legendary Mission.
Multi-Kills
Kill several enemies at the same time.
1
2
3
Reinforcement
Complete a Quickplay Mission or Stronghold
Stronghold Complete
Finish a stronghold.
Ultimate Master
Kill enemies using your ultimate ability.
10
20
30
Weak Point Striker
Kill enemies by hitting their weak points.
5
10
15
Weapon Master
Kill enemies using weapons.
10
20
30

World Events
Finish world events in freeplay.
1
2
3
Playstyle Medals
There are 18 different feats in Anthem which can be obtained by performing certain combat-related achievements in various expeditions. At the end of an expedition, after all the obtained feats are added, a playstyle medal is rewarded. In any expedition, at most 14 feats can be obtained.
There are 5 playstyle medals available to the lancers and they can be seen on the End-of-Expedition Screen where all Feats and XP rewards are displayed.
| General Tarsis | Sage | Executioner | Artillery | Soldier |
| --- | --- | --- | --- | --- |
| | | | | |
Yvenia Feats
A Sage Medal is rewarded in the honor of Yvenia the Forgewright if most feats completed are Yvenia Feats shown below.
Gawnes Feats
An Executioner Medal is rewarded in the honor of Gawnes the Blademaster if most feats completed are Gawnes Feats shown below.
Cariff Feats
An Artillery Medal is rewarded in the honor of Cariff the Tactician if most feats completed are Cariff Feats shown below.
Artinia Feats
A Soldier Medal is rewarded in the honor of Artinia the Sharpshooter if most feats completed are Artinia Feats shown below.
General Feats
A General Tarsis Medal is rewarded in the honor of the Legendary Helena Tarsis if every possible feat in an expedition obtained is of the level Gold or higher.