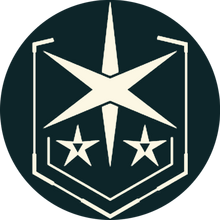 Challenges are various objectives tracked in the Cortex.
Festive
Festive challenges are holiday challenges which can be completed while the holiday runs. They are divided into Dailies and Weeklies.
Dailies
Daillies reset happen every alternate day at 4 AM PST / 7 AM EST.
Weeklies
Weeklies reset happen on Tuesdays at 4 AM PST / 7AM EST.
Path to Glory
Daily, Weekly, and Monthly challenges. Since Update 1.7.0, additional rewards such as crystals and guardians' tokens are obtained for completing challenges
Daily
Daily reset happens at 4 AM PST / 7 AM EST.
Weekly
Weekly reset happens on Tuesdays at 4 AM PST / 7 AM EST.
Monthly
Monthly reset happens on the 1st of each month at 4 AM PST / 7AM EST.
Season Challenges
Factions
Tracks loyalty activities you complete that support the various factions in the game:
Expeditions
Critical
Title spoilers related to the main story.
Agent
Stronghold
Freeplay
Exploration
Bastion Collectibles
Bastion Regions
Gear
Colossus
Interceptor
Ranger
Storm
Weapons
Assault Rifle
Autocannon
Grenade Launcher
Heavy Pistol
Light Machine Gun
Machine Pistol
Marksman Rifle
Shotgun
Sniper Rifle
Feats
Tracks progression toward accomplishments relating to one-off actions such as triggering Combos.
Combat
Tracks enemies and objects destroyed.
Javelin
Tracks missions completed in various javelin rarities.
Freelancer
Tracks collectible achievements such as finding artifacts and treasures.
Notes
Rewards for Gear II/III Master challenges do not exist for any javelin.
Community content is available under
CC-BY-SA
unless otherwise noted.